Congregational Support
Congregational Support
Let Me Introduce Your Congregation to:
Lectio Divina
Centering Prayer
Prayer Journaling
Gazing Prayer
Dream Work
Spiritual Direction (individual or group)
Art as a Pathway to Prayer
Spiritual Cinema
Where is the Best Place?
At the Church?
In a Home?
At a Local Retreat Center?
At a Park or Nature Center?
At a coffee house?
Imagine the Possibilities!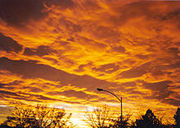 When is the Best Time?
Sunday School Hour?
Evening Enrichment?
Mid-week?
Integrated into Disciple or Other Bible Study? (I am a trained Disciple facilitator.)
Half-Day Mini-Retreat?
Full Day Apart?
Weekend Away?
Single Session?
Multiple Sessions?
How Deep is Your Congregation Ready to Go?
Whether you are part of a large congregation or a home church, my services are affordable. How is it today with your soul?
"Beth is truly gifted in facilitating the 'spiritual birth' process in everyone, no matter where they are on their spiritual path. Working with her through 9 months of spiritual exercises helped me change my life, discover a more authentic self, and set me on a clear path that promises a bright, peaceful future no matter what peaks and valleys come along the way." A.W.